How Much More Austrian do You Want?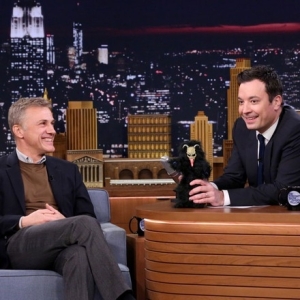 "That's a bingo!" (Inglorious Bastards)
According to an article in the Wiener Zeitung, asked whether he felt Viennese, my favorite actor said: "I was born in Vienna, grew up in Vienna, went to school in Vienna, graduated in Vienna, studied in Vienna, started acting in Vienna – and there would be a few further Viennese links. How much more Austrian do you want it?"
"I love rumors. Facts can be so misleading. Whereas rumors, true or false, are often revealing." (Inglorious Bastards)
Christoph Waltz is what Austrians would call "ein gebornener Wiener." Yet for many years, he only possessed the citizenship of his father, who was German. Fortunately, this beloved "Austrian" actor set the record straight in 2010, when his Austrian citizenship was formally recognized in a ceremony of the city of Vienna.
Waltz comes from a long line of actors and throughout his career, he has played everything from a bounty hunter to a circus director and most recently, he was back in Austria shooting his latest film in the role as a character named Oberhauser in the Bond film Spectre.
"You think too much. Women think too much." (Carnage)
Fluent in three languages, debonair, sophisticated with the right sense of charm, irony, deadpan humor, and a last name of "Waltz" , no matter what the acting role, you can't get more Austrian than Christoph Waltz.
Here he explains, as only an Austrian can, Krampus (who is definitely not a whimp), to Jimmy Fallon on the Tonight Show. Elf on the Shelf got nothing on Krampus. (KC explains Krampus too here: https://www.kcblau.com/krampussigns/ and here: https://www.kcblau.com/krampus/)
http://www.wienerzeitung.at/nachrichten/english_news/38618_Waltz-to-become-Austrian-citizen.html
http://www.telegraph.co.uk/culture/film/jamesbond/11272708/Spectre-Christoph-Waltz-Blofeld-James-Bond-24.html
http://www.biography.com/people/christoph-waltz-546540